Due to Rain the Final exam is rescheduled as follow:
FINAL EXAM TIMETABLE FOR CILT DIPLOMA:
| | | | | |
| --- | --- | --- | --- | --- |
| NO | DATE | DAY | SUBJECT | TIMING |
| 1 | 23/7/2018 | MON | MIL | 2:00 PM to 5:00 PM |
| 2 | 24/7/2018 | TUE | FOL | 2:00 PM to 5:00 PM |
| 3 | 25/7/2018 | WED | SCM | 2:00 PM to 5:00 PM |
| 4 | 26/7/2018 | THU | WIM | 2:00 PM to 5:00 PM |
| 5 | 27/7/2018 | FRI | SAP | 2:00 PM to 5:00 PM |
| 6 | 28/7/2018 | SAT | MMT | 2:00 PM to 5:00 PM |
 Uniform is compulsory in all days of exam
Students Instructions:
Min 50 out of 100 is the Pass mark
Do not open the booklet until instructed by the invigilator.
Write your No and other details in Capitals in the space instructed carefully.
Don't mention your Name in any part of your answer sheet (will lead to disqualification).
Students are supposed to write all the answers within the Booklet
Mobile phones/Electronic gadgets are strictly prohibited in Exam hall.
Use only blue ball pens for writing answer.
Bring your own stationaries, as sharing is strictly not allowed in Exam hall.
Do not write anything on the question paper.
Any kind of Malpractices during Examination will lead to disqualification.
Total time allotted: 3 hours.
Question number should be mentioned in Bold Title in Center for each answer.
If written excess answers -First written answers will be considered for evaluation.
CILT Examination Committee (CEC)
*Changes in the above schedule are not permissible under any circumstances.
---
RESULT-CILT FINAL EXAM MAR 2018
Enroll No
SUBJECT
Management in Logistics
Fundamentals of Logistics
Supply Chain Management
Warehousing & Inventory
Sourcing & Procurement
Multimodal Transport
Result
1
SLMT/17-18/ERS/0015
19
53
51
52
60
37
Fail
2
SLMT/17-18/ERS/0034
50
54
59
50
58
29
Fail
3
SLMT/17-18/ERS/0044
54
69
53
59
66
50
Pass
4
SLMT/17-18/ERS/0045
60
74
54
73
73
50
Pass
Minimum Marks to Pass is 50.
Failed students can re-appear in next exam slot.
---
International Convention 2018 will be taking place in Wroclaw, Poland from the 3rd to the 6th of June.
The historical capital of Lower Silesia, and Poland's fourth largest city, Wroclaw represents a fascinating blend of cultures, religions and politics, and boasts a proud academic heritage – the University of Wroclaw has produced nine Nobel Prize winners since the beginning of the 20th century.

Awarded European Capital of Culture 2016, Wroclaw acts as the financial, cultural and commercial hub of Western Poland, and is home to a thriving student community.
Poland occupies a unique global position. Situated at a crossroads between East and West, the last three decades' of economic and cultural progress have made Poland a by-word for success.
CILT International Convention 2018 will consider the key themes of Linking CEE to the World, and The Electric Car Revolution and its Impact on Logistics.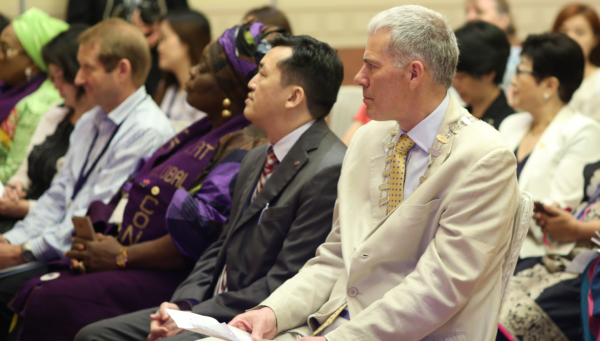 Delegates will enjoy an exciting 4 day programme, including presentations by Professor David Cebon, Director of the Cambridge Vehicle Dynamics Consortium, WiLAT Global Advisor Dr Dorothy Chan, and Professor René (M.) B.M. de Koster of the Rotterdam School of Management, as well as a fascinating discussion entitled How to put a Zebra on the Moon by former Executive Director of Travis Perkins and Visiting Fellow at Cranfield University, Robin Proctor.
The full programmes includes workshop and interactive sessions, the Women in Logistics and Transport Conference, the Young Professionals Conference, Technical Visits and a boat trip down the iconic River Oder.
Book now and help shape the future of our Institute and our Industry.
For further information, visit the International Convention 2018 website.
---